Heels with purpose
Step into a world of confidence and allure with our exquisite footwear, designed to make women feel irresistibly sexy - on and off the dancefloor.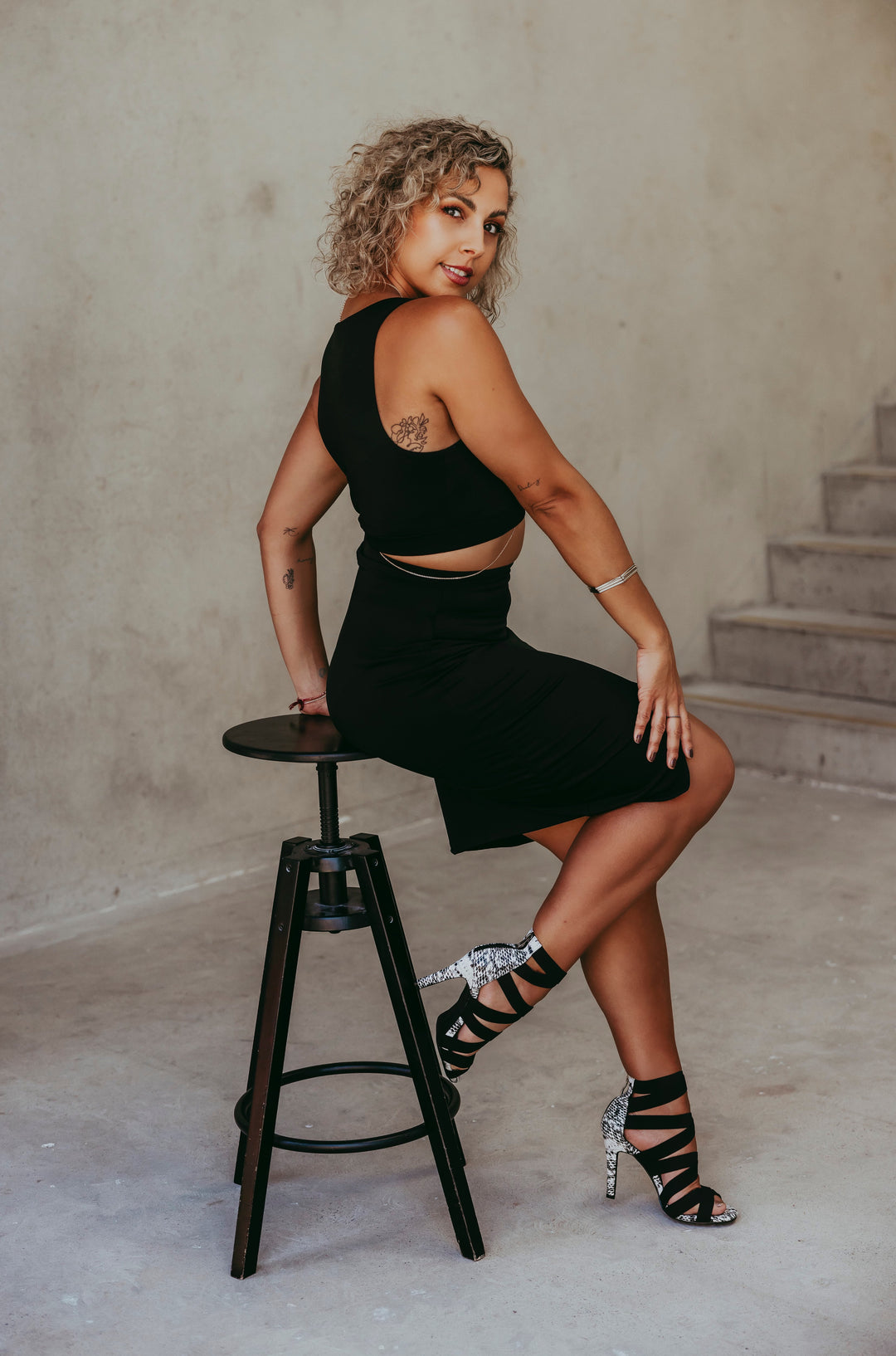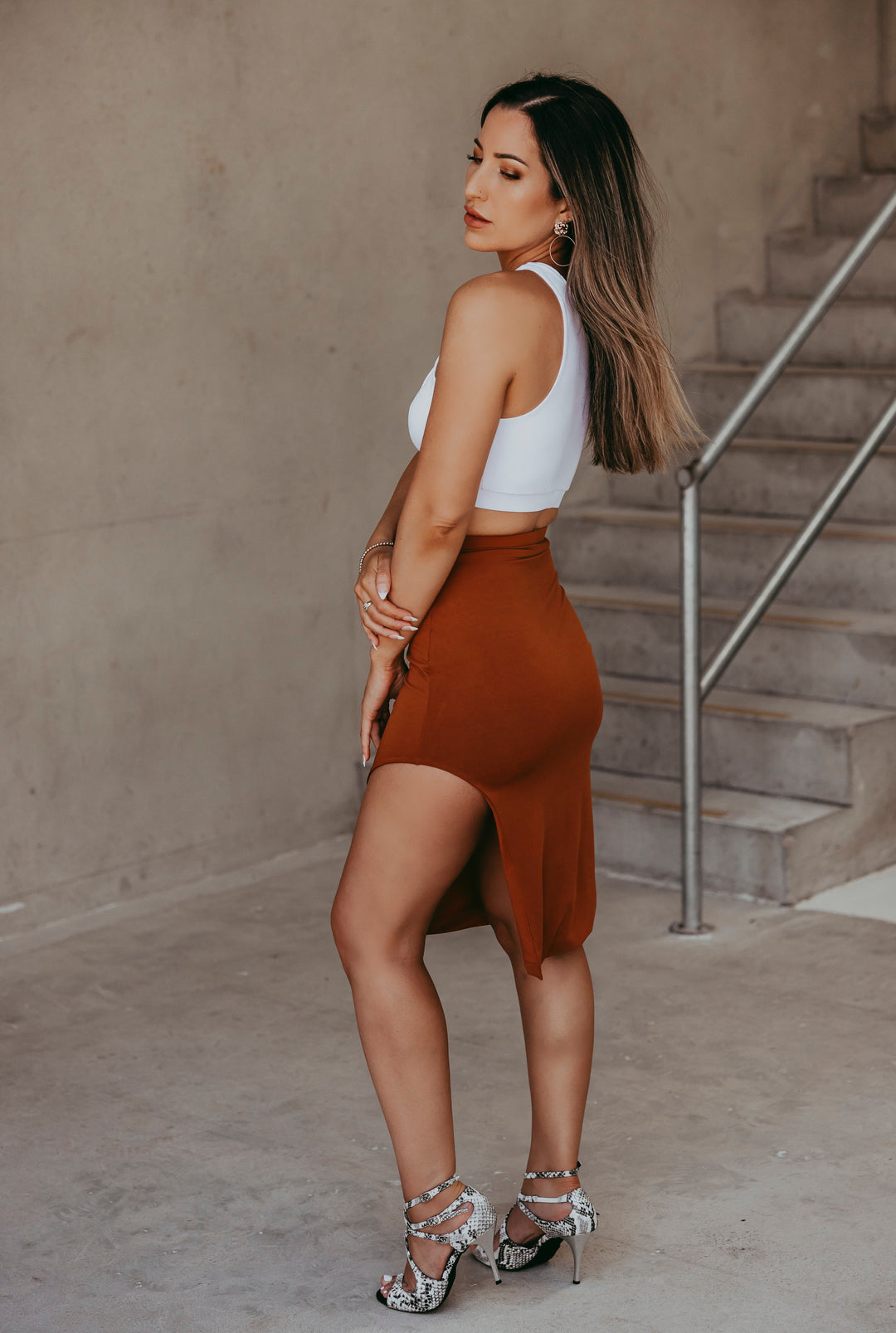 Comfort Redefined
Experience the ultimate fusion of fashion and comfort with our dance-inspired heels. Crafted with dance shoe construction, our heels ensure unbeatable comfort for all-day wear. Embrace the modern looks that are both suitable for fashion-forward individuals and dancers. Step into a world where style meets functionality.
Experience Exceptional Comfort with Our Heels Supported by a 30-Day Guarantee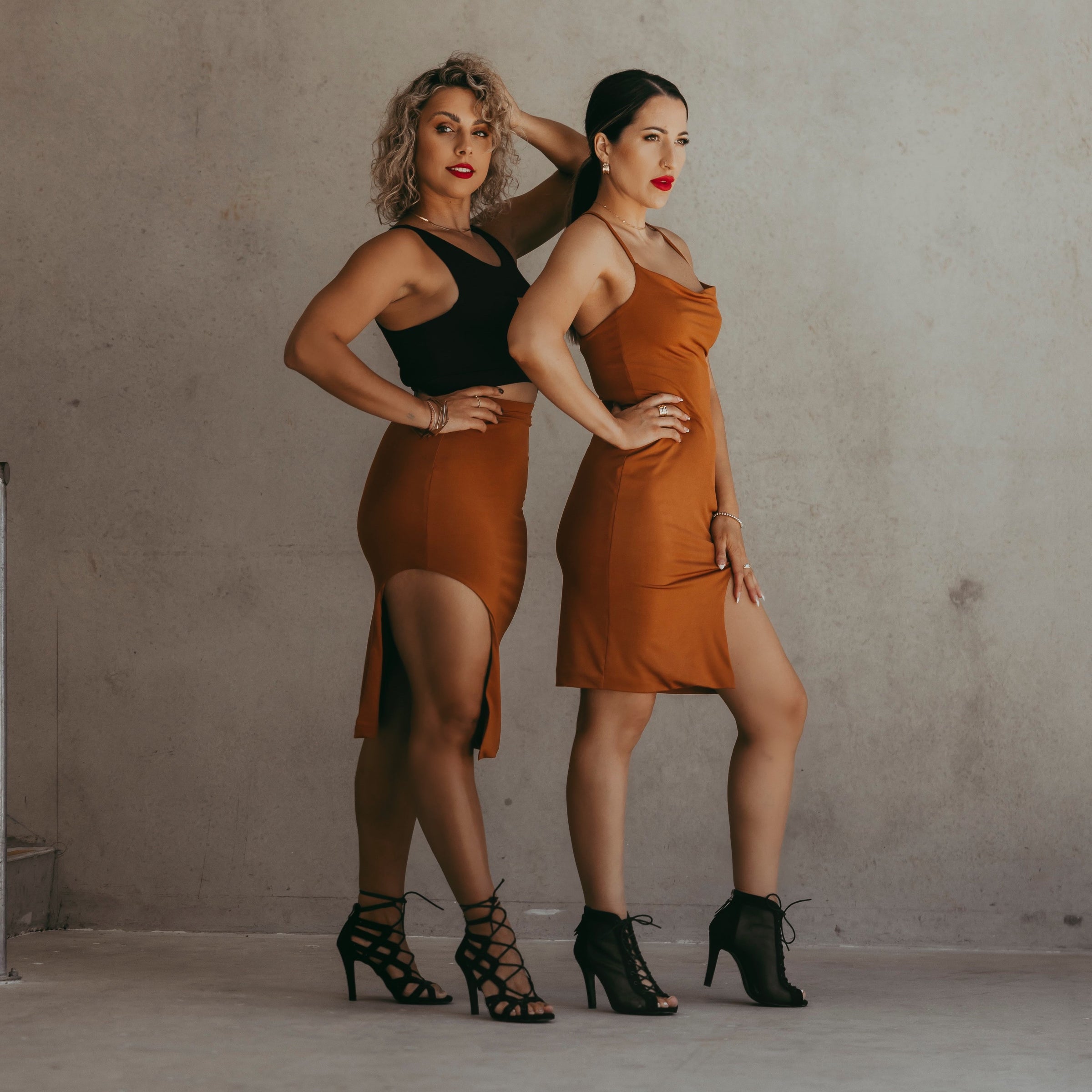 COMING SOON
Prepare to be captivated by our upcoming clothing line, thoughtfully curated for the modern woman. Immerse yourself in the world of fashion as we present a fusion of sexy sleek silhouettes, stunning contrast print panels, and graceful flowing lines. Our skirts, tops, and dresses are meticulously designed to enhance your dance experience. Designed and made in Western Australia, our collection sets a new standard in fashion.
Learn more
DID YOU KNOW?
We are Australia's only Official Stockist of Taygra!
Join the Movement of Sustainability with Taygra Sneakers: 100% Recycled Materials for an Environmentally Conscious Choice.
★★★★★

The only shoes I wear! They are incredibly comfortable and great to dance in. These shoes make me feel the most stable I've ever felt while dancing. Highly recommended for great quality dance shoes!

Nic S

Perth WA
★★★★★

My most stable shoes! They are beautiful & really comfortable too. Definitely the most stable feeling dance shoe I've worn. And as a podiatrist I can say the design shape & structure of the shoe is very sensible! Thank you.

Catherine C

Brisbane QLD
★★★★★

Highly recommended! A great choice in fashionable dance shoes! Affordable, comfortable to dance in all night and Helen is absolutely lovely. It's so easy to buy your shoes online or in person. Wouldn't go anywhere else.

Danni C

Perth, WA
★★★★★

Best shoes ever. Having problems with my feet and dancing long hours, I need the perfect dance shoes. No others are so comfy and supporting like my MMDW shoes. Heels are perfectly set to support ankles and arches.

Stefania R

Perth, WA
★★★★★

Beautiful shoes!! They got me through all my Europe congresses without even a hint of a blister despite being brand new! Gorgeous and comfy! So happy.

Giulia P

Perth, WA
★★★★★

Classy & super comfy. Really happy to recommend Move Me Dancewear. Helen has a great range of dance shoes & I love mine. I've had lots of comments about them & when it's time for them to retire, I'll be happy to buy another pair!

Monica R

Perth, WA
★★★★★

Awesome service! Helen is friendly and knowledgeable, and her shoes are super hot!

Jacky S

Perth, WA
★★★★★

So glad I found you! I have been dancing since 2013, I have so many different dance shoes from various brands, until I found Move Me Dancewear. I finally have a low heel with the style I like, and I am able to dance the whole night without feeling hurt! It's so delightful to dance with such a great feeling!!

Nina B

Darwin NT
★★★★★

Comfortable & pain free! The most beautiful and one of a kind dance shoes I have ever had in my long time in the dancing scene and after many pairs of dance shoes over the years. Move Me dance shoes are still my favourite stylish shoe, they are so comfortable and always make me feel amazing. Dancing is such an important part of my life and it makes me happy and knowing that my feet are looked after at the same time as looking fabulous and stylish just makes it even better. Even after long hours of dancing, my feet are still comfortable and pain free.

Asseel A

Perth, WA
ACKNOWLEDGMENT OF COUNTRY
Move Me Dancewear acknowledges the Australian Aboriginal and Torres Strait Islander peoples as the first inhabitants of the nation and the traditional custodians of the lands where we live, learn and work. May we pay respect to all First Nations people, past and present, for their generosity and custodianship of Country.